Natural food juices since 1936



Voelkel

's present range of products include freshly harvested direct fillings of tasty vegetable varieties to lactic acid fermented vegetable juices and fine mother juices, to delicious direct juices and refreshing fruit juice variations from carefully selected fruit types. 
The range now includes around 200 different products.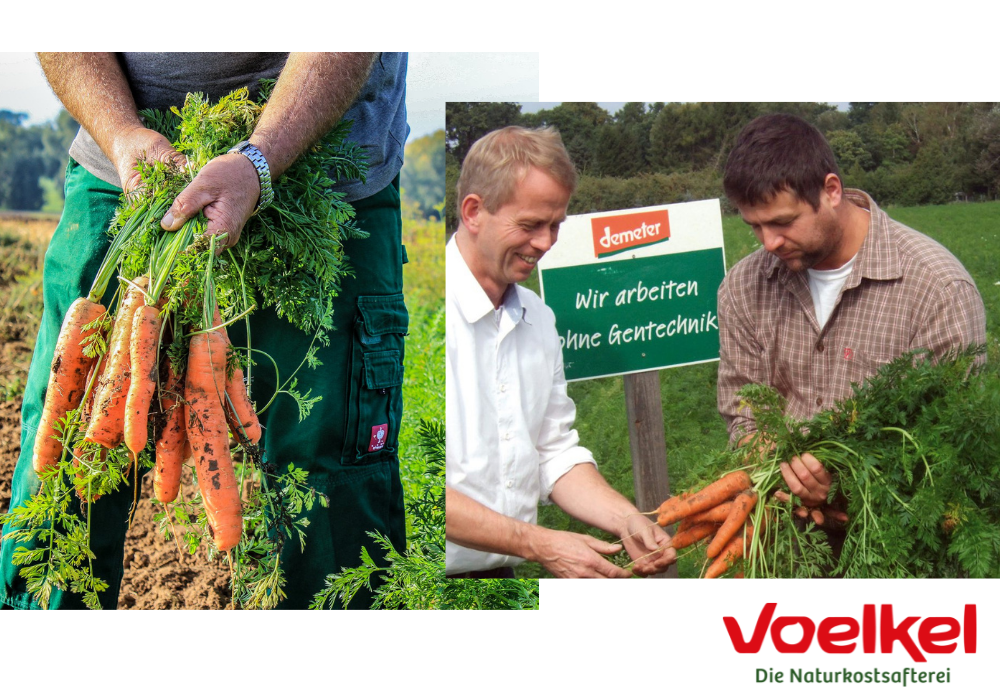 From the very beginning, the name
Voelkel
has stood for the professional and traditional production of fruit and vegetable juices in Demeter and organic quality.
Their diverse and comprehensive range of natural food juices was created out of love for the craft, enthusiasm for the richness of nature and conviction for the holistic biodynamic cultivation method. 

Continually looking for new compositions, they integrate current nutritional knowledge, combine valuable ingredients into enjoyable recipes and implement them as naturally as possible. 
The solidarity with their fruit and vegetable growers and the many years of experience of the employees in dealing with natural direct juices guarantee you the proven and valued
Voelkel
quality.







The carefully selected fruit & vegetable varieties of the cultivation partners are gently pressed & their nutritional value preserved. The direct juice is then pasteurized using a special short-term heating process. 
In this way, the original taste & nutrition such as vitamins and minerals are largely preserved. 
The juice are bottled immediately after pressing. A large tank farm, on the other hand, holds the gently pasteurized direct juices - until they are combined into our numerous, enjoyable recipes such as the 7 Dwarfs Children's Juice, Multi Natural or Apple Mango. 
Voelkel
also always keep the transport routes as short as possible. Exotic fruit is transported in an environmentally friendly manner by ship. 
In order to save space and energy & to preserve the valuable ingredients of the fully ripe fruit, some of their partners process their fruit into juice or puree on site.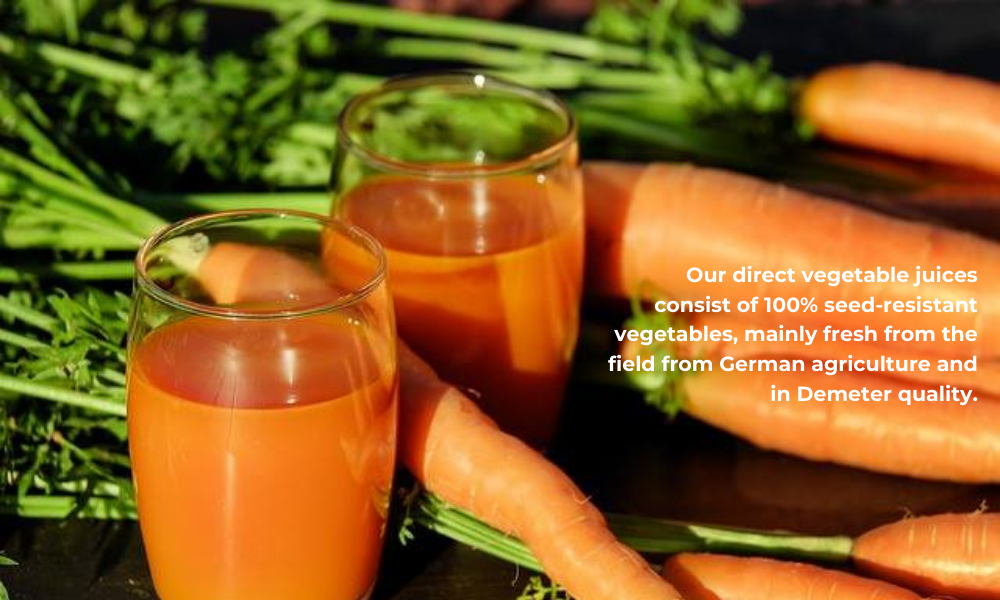 OUR VEGETABLE JUICES
Immediately after harvest, we gently press  aromatic carrots, red beet tubers and spicy celery to 100% NFC juice, which we then instantly bottle. 
In this way, the original, full-bodied taste and the unique nutrient diversity of the vegetables are best preserved.
At times when few global corporations limit the variety of seeds, we at Voelkel rely on seed-proof seeds. 
Our direct vegetable juices are therefore already 100% made from seed-resistant vegetables. Mostly fresh from the field in German agriculture and in Demeter quality, the vegetables come from the field straight into the bottle. 
You can't get more freshness and variety of nutrients.